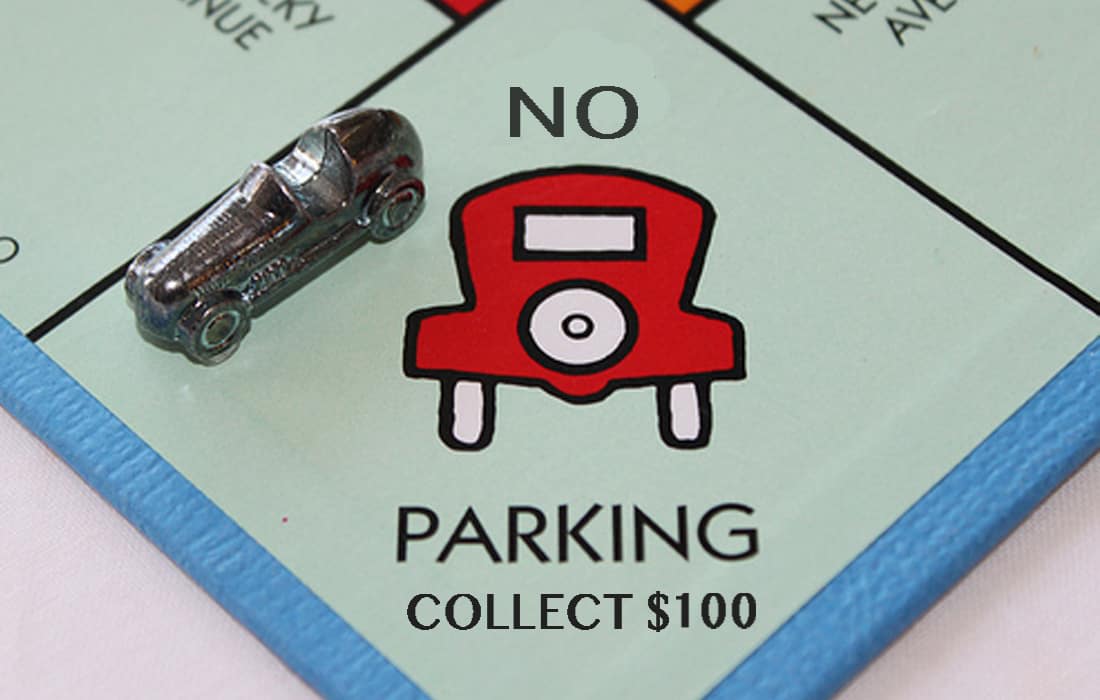 When buying or renting a new condo, would a $100/month discount incentivize you to rent in that building? What if it meant you would not have a parking space at the building? Would you, and could you give up your wheels to save money at the end of the day? The Melo Group is betting that some Miami residents will be amiable to the idea of transitioning from car-focused living to a more urban style, public transportation, walking city similar to New York or Boston.
Their newest development, Square Station, located in the city's Arts & Entertainment District (1424 NE Miami Place), is offering a $100 month-to-month discount on rent, provided that the tenant relinquish their parking space. Miami, like other major cities that sprawl out over a large area, requires developers to provide 1.5 off street parking spaces per unit in the building in order to comply with city regulations to reduce congested streets and overflow into residential neighborhoods.
While adding parking spaces to a new development might not seem like such a tall request if say, the developer adds an additional level to the parking garage, once you start doing the numbers, and realize that it's estimated that each individual parking space can cost developers upwards of $30,000 PER space, it's easy to see the incentive to eliminate them.
"While we've developed enough parking areas for every tenant, our objective is to get people believing differently about public transport," Martin Melo, principal of Melo Group, stated to CoStar News.
"People in Miami, especially, are so used to using their cars for everything. But if you work in Brickell/Downtown, why should you sit in your car in traffic for close to an hour to drive ten blocks when you can easily walk half a block from your doorstep to the free Metromover instead?"
Square Station boasts two 34-story towers with a total of 710 units, more than half of which are already leased. A one-bedroom starts at $1,650/month, 2-bedrooms begin at $1,950/month and three-bedroom units go for $2,500/month. It's located just blocks away from the Frost Museum, Adrienne Arsht Center for the Performing Arts, and the American Airlines Arena; the Metromover station is a short walk away and the Miami Trolley is readily accessible as well.
While Melo has a point- we all know how frustrating it is to drive, let alone park, in downtown Miami, and the new Brightline and transit stations are giving residents a reason to start using public transportation, the forward-thinking Melo developers have quite a few skeptics questioning whether the incentive to save money will actually work. Even with the popularity of Uber and other rideshare programs, some feel it's not that practical for people not to own cars in such a large, sprawling area such as South Florida. Ken Johnson, an economist and teacher of real estate at Florida Atlantic University in Boca Raton, FL, agrees saying:
"The intentions are good, however I do not see this working." "Think about multifamily units; most parents are not going to allow their young children to take public transportation by themselves, and certainly not get into an Uber on a solo ride. In fact, most households find it difficult to function with one automobile, let alone none. Saving $100 per month just isn't practical or useful."
Ultimately, Melo hopes the proposed discounts prompt other designers to adapt this idea and use similar programs to promote car-free living. He's adding the caveat that since the program was just released, stats on how effective it has been and concrete numbers of renters who have taken him up on his offer are not being released as of yet. Only time will tell whether the numbers reflect a hit or miss on his proposed car-free perk.