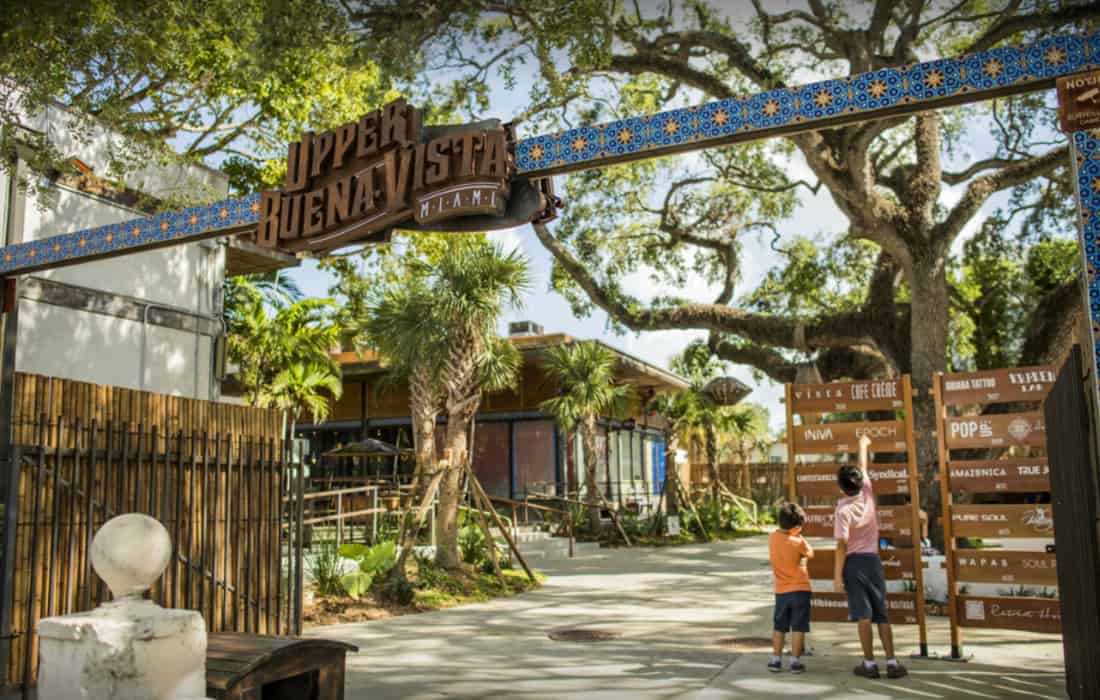 In Miami, construction and cranes are nothing new. In Miami's Upper East Side, the massive construction project that set out to overhaul what is now Miami's Design District is finally coming to a stage of completion. The majority of cranes, barricades and dust clouds have finally settled around the ultra luxury shops, restaurants and galleries. Years in the making, developer Craig Robbins' vision is finally a safe and sought-after place to visit.
Following the footsteps of the Design District, new developments on Miami's Upper East Side in areas such as Upper Buena Vista has enjoyed significant facelifts and has welcomed an influx of new businesses.


Upper East Side: an Alternative to Coconut Grove
For many who have been concentrating on residing in Coral Gables or Coconut Grove, it just might be time to head north.
Road construction is also nothing new in Miami. That said, a highway construction project as enormous as the one got underway last month has not been seen for many years. A double-decker behemoth will revamp Interstate 395 and tower over I-95 leading to the MacArthur Causeway. Motorists should prepare themselves for ongoing lane closures, street closures and exit closures – until at least 2023.
The spider like suspension bridge will undoubtedly be a sight to see and should be another architectural masterpiece that will accent the Adrienne Arsht Center, PAMM Art Museum and Frost Science Museum below, but it will certainly cause some headaches.
This construction might be just enough reason to revisit the neighborhoods to the north like the Design District and Upper Buena Visita. Even if the years of building kept some visitors at bay, the super luxury stores like Hermes, Louis Vuitton and Christian Louboutin have been there since the beginning and are now welcoming more visitors. Staple restaurants like Michael's Genuine and Ghee survived the growing pains and are still excellent places to visit.
Lesser known new establishments include critically acclaimed Chef Brad Kilgore's latest venture: a hidden speakeasy dubbed AMA. Located inside Kaido, AMA is a Japanese-inspired cocktail lounge with high-end libations and Kilgore's version of sushi, which will be "Ama-kase," his interpretation of the Japanese style of eating.
The dark and intimate space, designed by Mark Diaz, features blue and gold shimmering floors and vintage Japanese Pachinko gaming machines. According to Kilgore, the Japanese word ama translates to mermaid but it is also "the term for the women that free dive for sea urchin off of areas like Hokkaido in northern Japan." Kilgore will also open Ember this year in the Design District.
Also new in the District is the uber-fashionable Dior pop-up café on the garden terrace of its Design District women's boutique.
Located on the third-floor outdoor terrace, the Dior café continues a longstanding tradition first established by Monsieur Christian Dior and seeks to 'spread his love for the art of entertaining and his taste in art de vivre.' The new café offers seated table service featuring a concise menu of coffee, teas, juices and assorted fruits and pastries.
Upper Buena Vista Gets Influx of New Businesses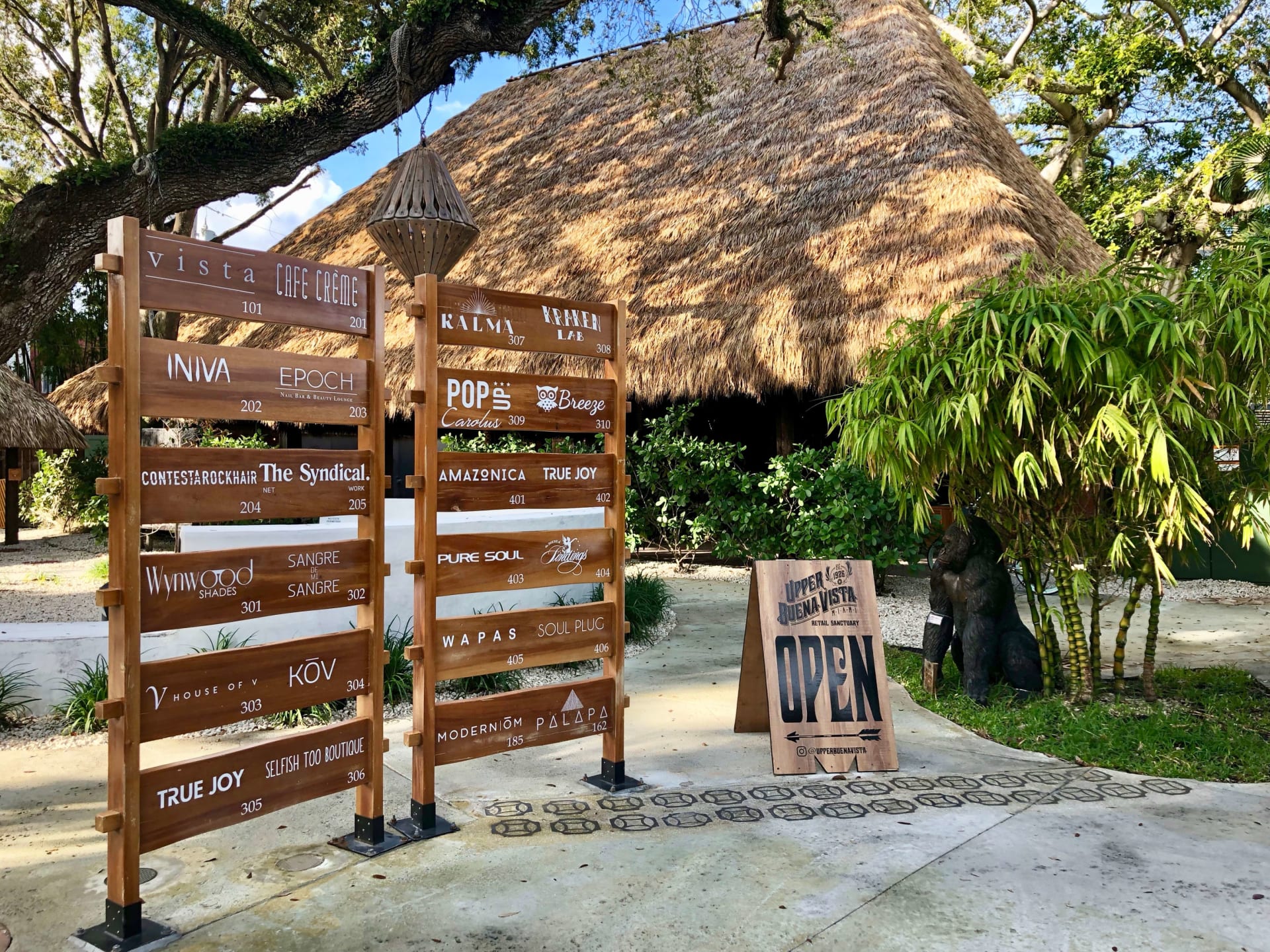 In Upper Buena Vista, the namesake "Vista" restaurant recently opened under a canopy of trees. Roberto Bearzi and Fiorella Blanco, the husband-and-wife team behind downtown Miami's Italian restaurant Fratelli Milano, have opened up in more 4,000 square feet of space, including a indoor dining room, an outdoor patio and a rooftop terrace. The restaurant is surrounded by other small shops, eateries, boutique offices and galleries.
Second Avenue, which spans the two neighborhoods, now features new modern buildings and new places of interest intermingled with the historic Buena Vista neighborhood. Palat Miami, located at 4702 2ndAvenue, is the newest addition to the Aldo Lamberti Family of Restaurants. Cuisine at Palat includes the famed homemade pasta dishes, like Beet Ravioli, Sea Urchin and Braised Rabbit as well as features that include Tagliolini Cacio e Peppe, Pollo Marinato and Wagyu Ribeye.
Now that the Upper East Side has become one of the most desirable neighborhoods for investing and living in Miami, there are even more housing options to accompany the beautiful single-family homes. Many developers have also followed the trend of heading north and thinking outside of Brickell and Wynwood.
Living on Miami's Upper East Side
David Lahmy, co-owner of BVM Development, LLC recently acquired a city block at the crossroads of Northeast Second Avenue between 50th Street and 50th Terrace.
They have plans to bring 60,000 square feet of commercial and residential space to Miami's Upper East Side. The first phase will include the restoration of a 1936 building to feature 4,000 square feet of indoor and outdoor space. The building will house a neighborhood eatery, rooftop terrace with an old-fashioned feel and an outdoor cafe due to open summer 2019.
A few blocks south at 4510 NE Second Ave., developer Harry Benitah has launched Buena Vista Villas, a mixed-use project with 12 condo units, 10,000 square feet of retail and underground parking. Benitah heads SLH investment Group, the U.S. subsidiary of France's Groupe Terrot. The same group is also behind another project at Northeast Second Avenue and 47th Street. Buena Vista Lofts is comprised of eight residential units and 5,000 square feet of retail.
Whether its an escape from the construction, a desire to be part of the next big thing, or just the hopes of living in an area that feels more small town than metropolis, Miami's Upper East Side is proving to be an attractive option for many to live work and play