Living in Normandy Island and Normandy Shores, Florida
Driving eastbound on Miami's 79th Street Causeway and commercial corridor is akin to peeling back layers of an onion. It starts out with a hodgepodge of commercial businesses, restaurants, retail and light industrial buildings and then passes through Pelican Harbor, North Bay Village, Normandy Island and finally dead ends at the beautiful beaches of Miami Beach.
It's easy to drive through Normandy Island and not give it a passing thought. But, what lies just north of the busy thoroughfare is the intimate, secluded and beautiful island neighborhood of Normandy Shores.
To the south of the corridor is Normandy Isle, an area that is more diversified with mixed residential, multifamily and commercial buildings, and the eastern section is deemed historic by the National Register of Historic Places as well. The historic district covers approximately 200 contributory buildings and does not include any single family dwellings.
Planning a Move to Miami Beach or Normandy? Search all Normandy Isle homes for sale
This is not just another of Miami's barrier island communities surrounded by the beautiful waters of Biscayne Bay. Not only does it offer amazing water views, tennis courts, public parks, clean streets and sidewalks, but it is centered around the legendary Normandy Shores Golf Club.
This significant amenity and green space is precisely what separates this island from many of Miami's well-known residential island communities, such as the Venetian Islands, Bay Harbor Islands or Sunset Islands. And unlike other exclusive island communities in the area, there is no formal governing homeowner's association in place.
Normandy Shores consists of the 18-hole golf course, 339 single family residences, 73 townhomes (Avanti, Iris on the Bay), and a cluster of low rise, multifamily apartment and condominium buildings located in the southeast quadrant.
The single family homes are all situated in a gated community that includes one guarded entrance (Biarritz Drive) for residents and guests, and two other (resident only) gates located on the east end of North Shore and South Shore Drives.
The majority of the single family dwellings were built in the early 1950's, and the typical home size has approximately 2,500 square feet of living space, 3 bedrooms with 2 or 3 bathrooms, with lot sizes ranging from 7200 up to 12,500 square feet. Unlike other Miami Beach island communities that are more second and vacation homes for residents, more than seventy (70) percent of the Normandy Shores housing stock is owner occupied.
Avanti and Iris on the Bay were developed in two phases with the first phase completed in 2006 and then the second phase completed over a four-year period from 2015 through 2019. The four-story townhomes are typically 3 or 4 bedrooms with 2300-2500 square feet of living space. There are a limited number of wet boat slips available, private community pools, gated entrances, and they sit directly opposite Fairway Park, which is a huge plus for the local residents and families.
In 2016, the City of Miami Beach adopted the North Beach Master Plan or "Plan Nobe" to revitalize the entire "North Beach" area of Miami Beach, including Normandy Island.
The focus of the plan is to create a vibrant town center, provide more mobility options, protect and enhance streets and neighborhoods, and build to better deal with climate change and sea level rise. Although the grand plan has been slow to be implemented by the City, it is in progress and will make a big improvement to the general area.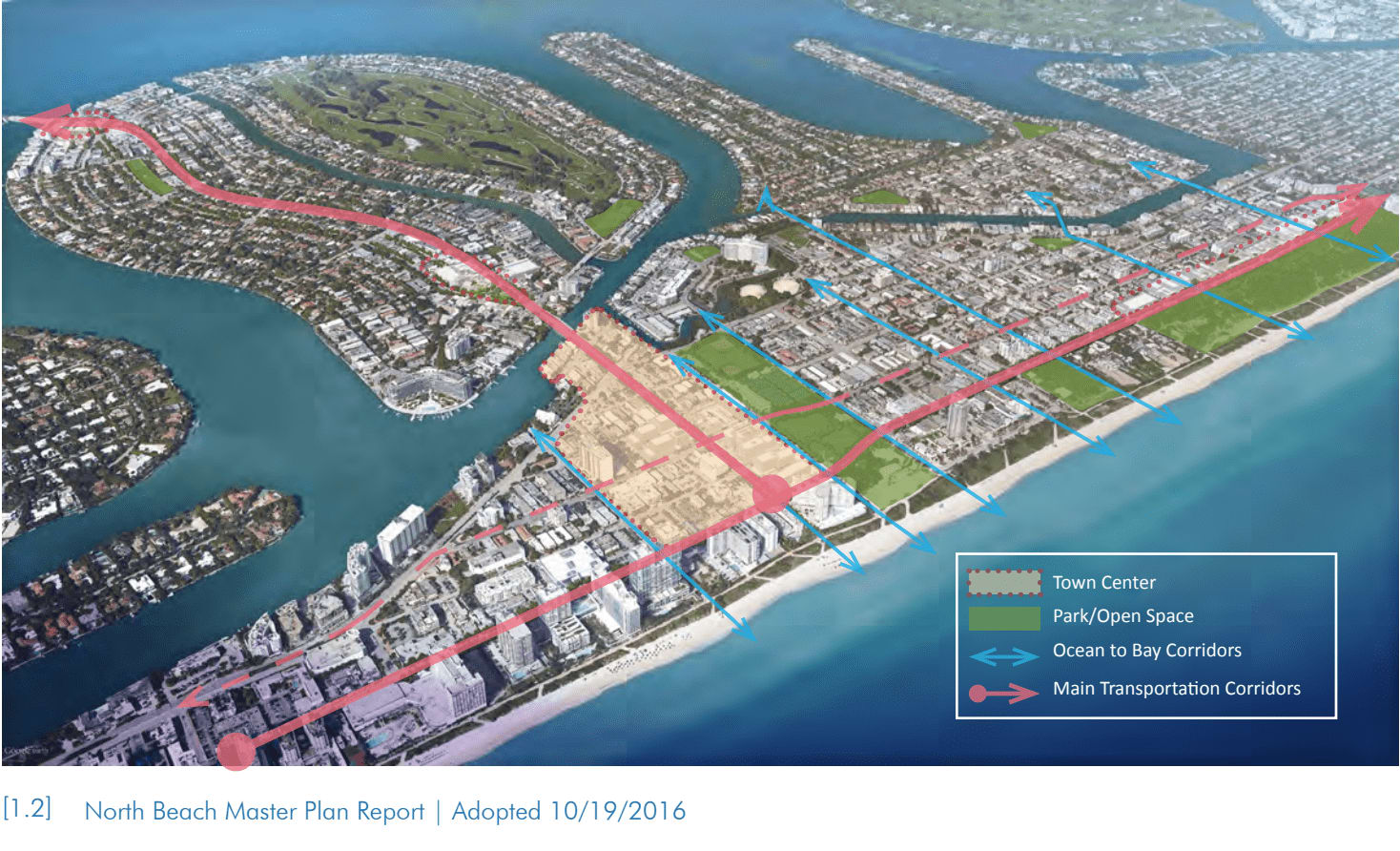 Normandy Shores is a well established and highly sought after single family home neighborhood that offers a quiet and secluded location with amazing golf and water views. Some older and obsolete homes have been demolished, especially on the waterfront. There is a great deal of interest from local builders and residents to continue to build new homes on dry lots as well. Normandy Shores certainly has a long runway ahead of it.
Looking for a waterfront home in Miami or Miami Beach? Search Normandy Island homes for sale
Normandy Island Amenities
Dining
There are a number of local restaurants that have been successful and open in the Normandy area for many years. If you're looking for a classic Argentine grill and steakhouse, check out Las Vacas Gordas. For quick sushi and casual dining, Katana is popular and always has a line at opening time. And, for typical American Thai cuisine and take out, check out Sawaddee on Bay Drive, or head over to Cafe Prima Pasta for classic Italian fare.
If you're looking for a more upscale dining experience just take a short drive north to the Bal Harbour Shops, and enjoy the popular establishments of Carpaccio, Le Zoo and Makoto.
Shopping
The local commercial area is centered around the Normandy Isle Monument on the eastern side of the island where Normandy Drive and 71st Street intersect.
Shopping is limited to strip centers, including mom-and-pop convenience stores and services, independent grocery stores, restaurants and cafes, and other small businesses. One can certainly find many of the basic necessities in the immediate neighborhood.
However, for any specialty, big box or lifestyle retail one needs to look further north to the Bal Harbour Shops and Aventura Mall.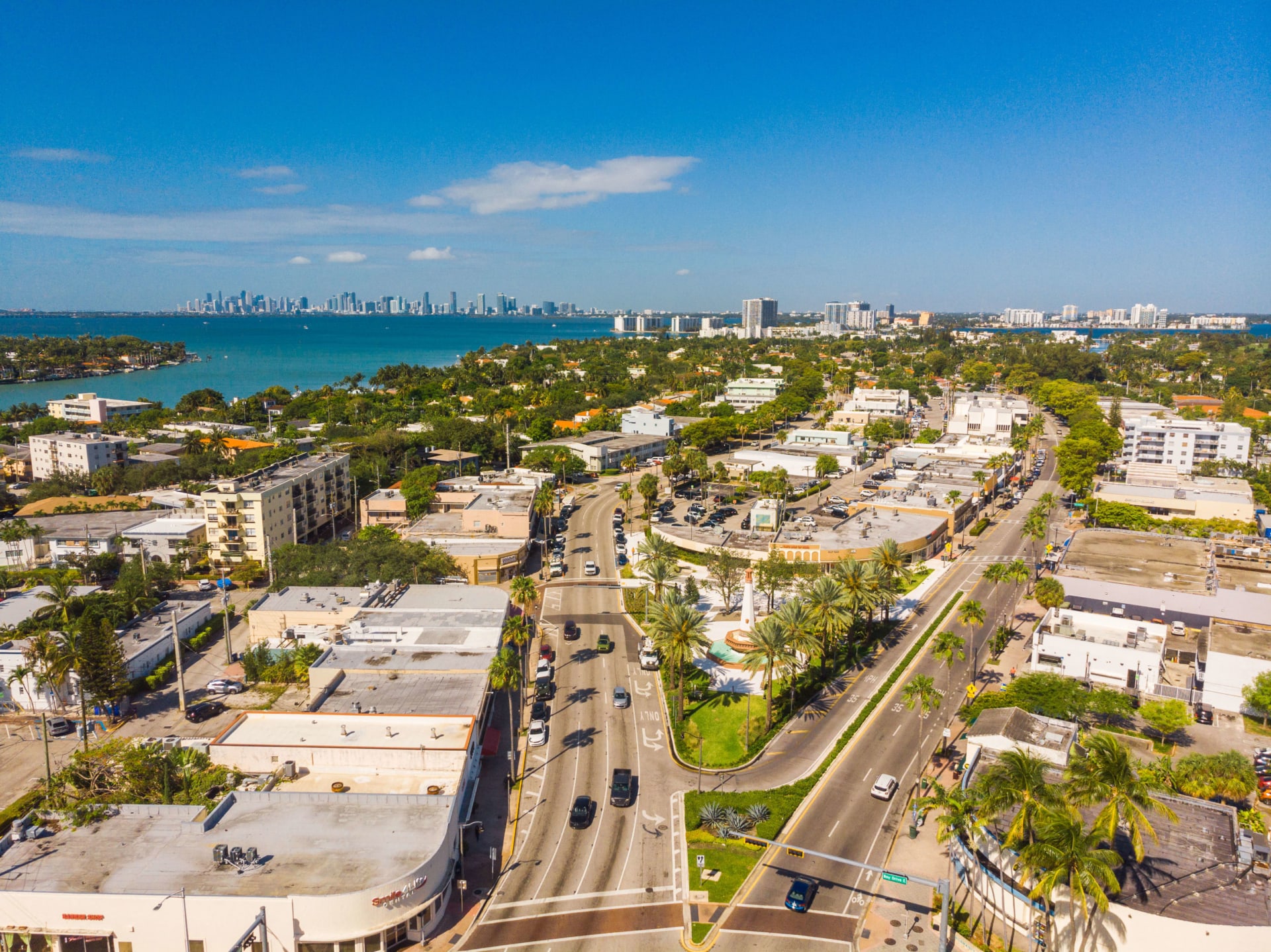 Normandy Island Parks & Recreation
The main recreational attraction in Normandy Shores neighborhood is the legendary 18-hole, par 71, Normandy Shores Golf Club. In 2008, the City invested over $9 million to renovate the club and hired famed golf course designer Arthur Hills to redesign the aging course.
It is a challenging and family friendly course that offers both memberships and discounts for local Miami Beach residents. Annual memberships are available for juniors, seniors, singles or couples ranging from $2275 up to $4950 (2022 rates) for non-resident couples or domestic partners. If you like sand traps and water hazards, then this course is for you!
Opposite the Normandy Shores Golf Club is the Normandy Shores Park (2401 Biarritz Drive) that is free and open to the public. It includes four, hard tennis courts as well as a covered outdoor gym with great water views! On a side note, recreational fishing from the seawall can reap some decent game fish including snapper, snook, and barracuda.
Located on the east side of Normandy Shores at 200 Fairway Drive is another public park, Fairway Park. This park offers a large open green space for casual soccer and baseball, basketball, kids play area and two hard tennis courts.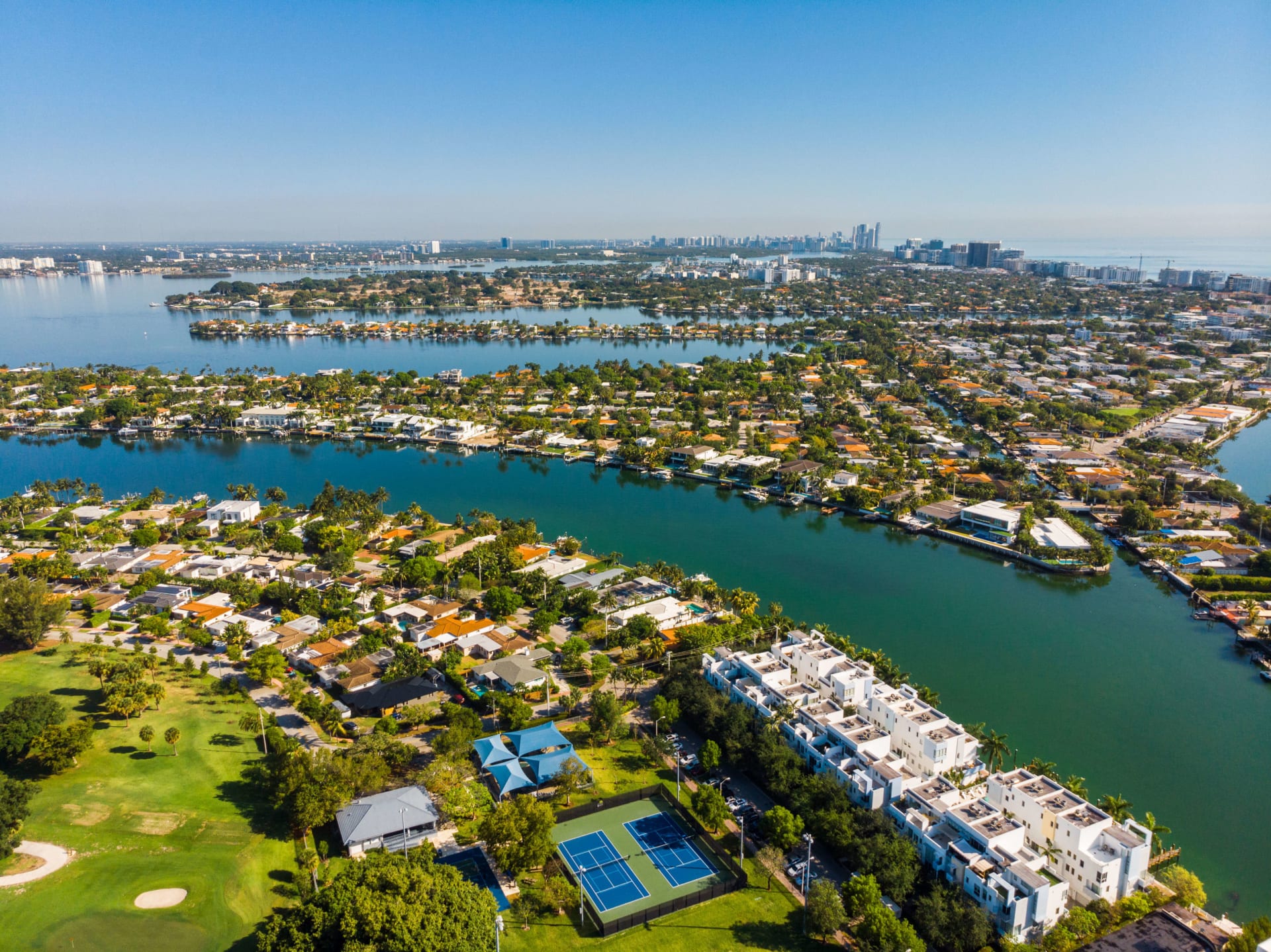 In the middle of Normandy Island is Normandy Isle Park and Pool located at 7030 Trouville Esplanade. In addition to a 4 lane lap pool, kiddies pool and play area, pavilion for parties and picnics, and soccer field, this park boasts the highest rated, full-size basketball courts in Miami. The park is free and open to the public from 7am to 7pm, except for the pool area that will charge non-resident fees for admission.
Schools in Normandy Island / North Beach areas
Miami Beach Senior High School is the district public high school that serves grades 9-12 in the neighborhood.
Nautilus Middle School is the district public middle school that serves grades 6-8 in the neighborhood.
Treasure Island Elementary School is the district elementary school that serves grades PK-5 in the neighborhood.
Mater Beach Academy is a tuition-free public charter school and serves grades K-8 in the North Beach area.
There are also several other religious or independent schools, private day care establishments and learning centers located in the North Beach and Normandy Island areas.