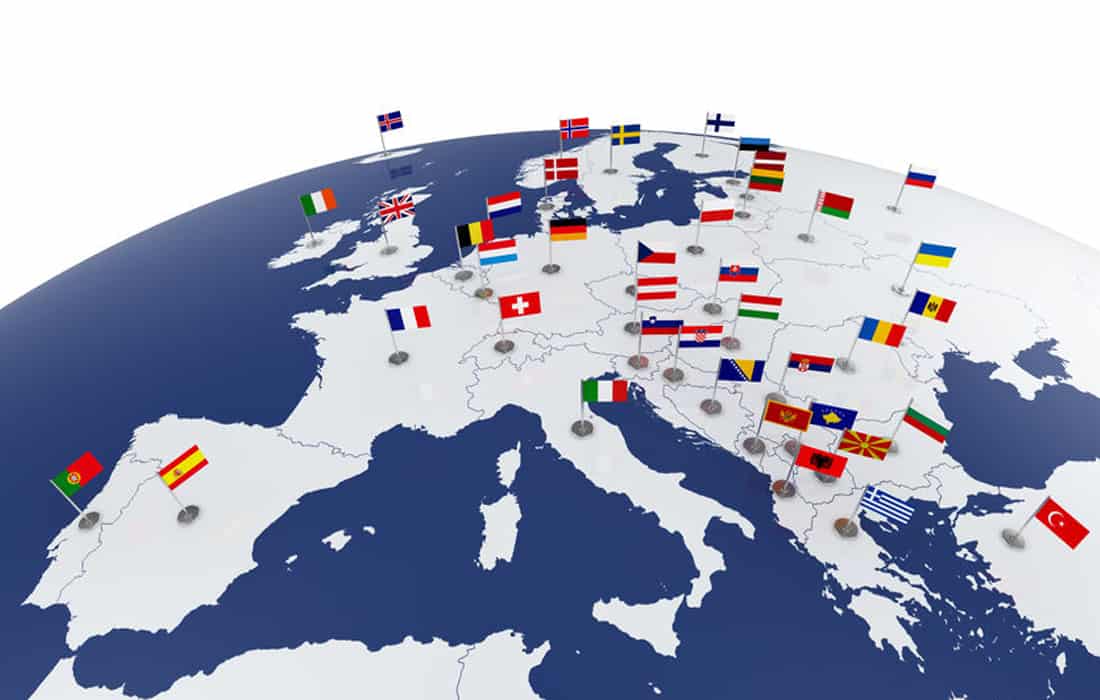 One of the amendments on the upcoming Florida mid-term election ballot involves foreign ownership of US land and property. Amendment 11 proposes omitting the language in the Florida State Constitution that prohibits anyone without US citizenship from buying, selling, owning or inheriting property. These laws were put in place in the 1920's, aimed at prohibiting Asian immigrants from owning property. Archaic and unenforced, if Amendment 11 passes, this language will be removed.
Foreign Ownership Laws Are Global Issues
The issue of foreign ownership of homes and property is a global issue. Thailand, Switzerland, Singapore, and other foreign countries currently have protectionism laws that ban or limit foreign ownership. In New Zealand, foreign ownership restrictions are currently causing a fury of controversy in regard to new legislation put in place. Prime Minister Jacinda Ardern recently began enacting laws she had promised when campaigning, which set out to limit foreign ownership of property. These laws, created to make property more affordable for local citizens, has long been criticized for fear it would destroy the local housing market.
The New Zealand bill, which took effect earlier this month, has been widely dubbed a "foreign buyer ban." Due to some restructuring, and a bit of government backtracking, foreigners are still allowed to buy homes in large, newly built apartment buildings. Additionally, residents of Australia and Singapore are also exempt from the law.
Given these changes, opponents of the Overseas Investment Amendment Bill are now admitting that the fears appear to have been largely overblown, and the effect on the housing market will not be as detrimental as once expected.
Mission to Maintain Affordable Housing for Locals
While the idea of keeping housing affordable for locals is an admirable one, there are many more negative consequences to consider with laws such as these. Laws that ban foreign ownership are a form of protectionism, protecting the well-being of a respective country. While it may be appealing to local voters, over time it will be counterproductive to a healthy and open real estate market. There are many other ways to ensure affordable housing for the local community, which studies show are much more productive for a balanced marketplace.
A healthy and robust real estate market creates wealth for ALL homeowners, originates and supports local jobs, builds a strong tax base and supports local services and businesses, all while encouraging more private and public investment.
Much more needs to be done worldwide to incentivize developers and municipalities to create more affordable housing, which would be blocked from foreign ownership, while traditional properties would remain fair-game for all.
Eye on Chinese Buyers
Government fears are not completely unfounded, but alternative methods of regulation need to be put in place, as opposed to outright bans. Parts of Canada, including Toronto and Vancouver, as well as Australia, are seeing a huge amount of wealth moving offshore from China as its residents are eyeing very specific locations as a Plan B. In the United States, this can also be found in Seattle and many parts of California.
In Miami and Florida, where there is huge influence from foreign ownership, global investors are not as much seeking backup plans as they are purchasing vacation homes as a way of "safely" parking money in US Dollars. Chinese buyers have a large impact on the US real estate market. Since 2013, China has maintained its position as the top International buyers in terms of dollar sales of US property, according to the National Association of Realtors. In March of 2017, that amounted to $31.7B in sales for the year.
Protectionism and the Trade War
This protectionism by many governments is not unlike the current trade war currently taking place. Even though President Trump has turned the foundation of global trade on its head by slapping steep tariffs on billions of dollars' worth of goods from the EU, Canada, Mexico and China, the housing market is not expected to be in similar cross-hairs. While Trump's tariffs on steel and other raw goods will indeed affect the housing market, especially new construction, it's still different than banning foreign ownership of domestic property.
Free trade is the opposite of protectionism – it means as few tariffs as possible, giving people the freedom to buy cheaper or better-made products from anywhere in the world. Most agree that there needs to be a balance between free trade and protectionism, and the long-term effects of the current trade war is yet to be seen. In terms of the housing market and foreign ownership's influence on it, protectionism is counterproductive to a robust and open real estate market.